Why having a strong support network really matters right now
Having a strong support network of people around you is one of the most valuable things you can have when you're facing a break-up or divorce.
There's an analogy that I often use about radiators and drains – friends and family can sometimes fall into one category or the other. Radiators are those people who are positive, helpful, supportive, and just spending time with them helps you feel better about yourself. Drains, on the other hand, are those who are "glass half empty" and you leave having spent time with them feeling depleted, drained or frustrated.
You may find it useful to start noticing how you feel when you have seen a friend, or when you are making plans to meet up. Are you looking forward to seeing them, and find that their company helps you to feel more positive and brighter, or are you feeling pulled down by the thought of an hour in their company?
When found myself facing my very sudden separation one Tuesday night in March 2008, my network of family and friends became my lifeline. Never had anything happened to me before that had thrown my world into utter turmoil at such a high speed. Until then, I didn't really appreciate what a fantastic group of people I had around me, giving emotional and practical support.
The night my husband left, my brother and my Mum drove from Surrey to Bristol in the middle of the night so that I was not alone. I think they arrived sometime in the early hours of the morning. To be honest, it is all a bit of a blur. What I do know is they dropped everything to be there.
"Never underestimate the power
of a simple smile, a kind word
or the acknowledgement of another.
Little gestures can move mountains."
During the days and weeks that followed, many of my friends were amazing. My wonderful friends Keeley and Sam were my "Middle of the Night friends". I never did actually phone them in the middle of the night, but I knew that I could have done - they spent hours listening to me, comforting me, and being amazing human beings. It was often the little things that really mattered. Keeley leant my eldest son her daughter's pink leopard-skin patterned wellies when I arrived at her house in Devon on the Friday afternoon after my husband had left without any shoes for either of the children. We can laugh about it now.... Sam gave me breakfast on many a Monday morning after I dropped my sons at nursery, which was next door to her house.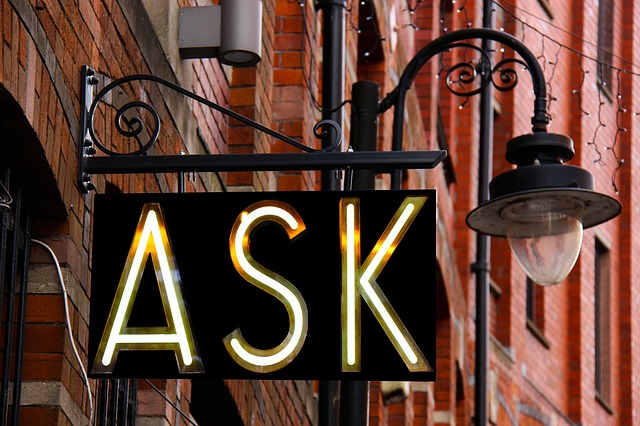 "Don't be afraid to ask for help when you need it. I do that every day. Asking for help isn't a sign of weakness; it's a sign of strength."
I had fantastic neighbours too at the time. Janet and Nigel were the first people I told, and they were brilliant at helping me to sort things out. They gave me space to sit in their lounge while my ex-husband came to see the children in the very early days, before there was any sort of routine or rota. They took me out for walks and made me eat a children's portion of a roast dinner in the pub. Janet also got me to start thinking about the future and encouraged me to sit down with her and write a list of things I wanted to achieve in the next 3 months. That list included things like start running again, take the children out for a day, go for a curry. They were things I had previously taken for granted and done without thinking, and now I needed a gentle push to get back out and doing the things I enjoyed.
My work colleagues were also brilliant. At the time I worked predominantly from home, and the phone call I had to make that Wednesday morning to my colleague Kirsty, to explain why I would not be dialling into our work group meeting will remain in my memory forever. I could barely speak, but Kirsty understood what I was saying, and took away the task of explaining my absence to my boss and the rest of the team. At a time when everything else in my life changed overnight, my job was the one constant.
Friends also appeared where I least expected them. I met a lady called Bev online, through the discussion forum on Mumsnet. We swapped dozens of snippets of advice daily. Over time, we moved our communication to email, and although we have still never met in person and we live at opposite ends of the country, we shared an incredible bond at that time, as we both navigated very challenging periods of our lives.
And then there were the people who sent cards and flowers, who asked the children round for tea, who sent regular texts just to check in, or who sent parcels of lovely smelling bath bubbles and let me know they were thinking of me. And the people who invited me out to crazy evenings of dressing up as pirates involving loud singing and dancing on tables to sea-shanties (only in Bristol would this happen!).
At a time when my husband's leaving meant that I was questioning my own worth, these people helped me to start rebuilding my self-confidence and strength. While I was feeling lost and uncertain, they helped me to see what my future might just look like. Being able to use my support network was perhaps the thing that saved me in the early days.
And I will be forever grateful to all of them.
Tips on creating your own support network:
Don't be afraid to ask for help or accept any help that people offer you.

Make sure that you do things you enjoy - you never know who you're going to meet!

Choose your confidantes wisely - avoid the drains, and avoid those who make you feel lower and who suck your energy - you need it for yourself right now. Spend time with people who help you to feel better.

Try something new - a new activity, a new class, or perhaps a volunteering opportunity - ask a friend to go with you if you're unsure or nervous.

Smile, and people will (usually!) smile back.

Know which friends are your go-to people for hugs, tea, practical support, nights out, trips to the cinema, babysitting.

If there is a support group in your area, consider going along - support from others in a similar situation can be invaluable, and you may make friendships that will last way beyond your break-up.
If you would like to become part of my Bristol Break-up Club, a group offering support for anyone going through a break-up, please take a look at the details below, and drop me a line.